360° software for your gym Digitalize facilities.
Gain memberships.
Increase revenue.
Digitalize your gym with Europe's leading gym management software!
We are the fitness industry's digital infrastructure. Our customers include RSG Group (McFIT, John Reed, High5), clever fit and Bodystreet. RSG Group is the largest European fitness chain, clever fit is the strongest franchise system in the premium discount sector and Bodystreet the largest EMS franchise system. Our success story continues. We are the digital backbone for the most innovative concepts in the industry but particularly proud that several thousand individual studios consider us to be No. 1 as well.
Why? Because we offer the best solutions for the industry's greatest challenge:
to attract and retain members in a digital world.
Convert
prospects
Excite
members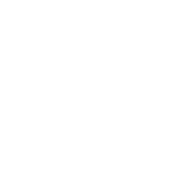 MySports: the free studio app for members
Whether it's ordering a taxi, delivering food or the nearest available Car-Sharing car, everything is just a single click away nowadays. So it's only logical that Magicline has also developed an app called MySports. This app allows digital access to the gym for every member. There are also many other advantages such as immediate booking of classes, digital training plans or fitness assessments. A capacity tracker is also integrated directly into the app so that all members can see how many people are expected in the studio.
Mobile access to the gym
Class schedule, appointment booking, video-workout
Communication directly via push notifications
Capacity tracker for each studio
Another component of a modern studio is digital training support. Members can easily receive information about fitness equipment and the correct execution of exercises with step by step instructions via a mobile device. This increases not only the member's comfort but also safety.
Technical interface (API) to Magicline
Studio operators who want to individually design their web presence can also integrate our online booking system into their website. This allows in-house web developers as well as agencies to individually design your lead campaigns, trial trainings and online contracts and link them to Magicline.
Always stay in touch via the communication center
Magicline offers every client versatile solutions to communicate with their members and prospects. Emails, letters, SMS, push or serial messages can easily be sent to individuals or defined groups. In order to keep the administrative effort as low as possible, Magicline provides various templates and allows the creation of your own email templates as well.
In addition, certain notification rules can be set so that members are contacted on their birthdays and receive appointment or cancellation reminders automatically.
Studio finances and payment methods at a glance
In order to make financial accounting as clear and straightforward as possible, all payment runs are recorded in detail in Magicline. If you don't want to accept cash, you can use our virtual cash register to sell protein shakes, snacks or other items.
In the event of outstanding accounts, our bookable, multi-stage dunning process can assist. In order to avoid unpleasant surprises during the tax audit, we offer a special tax advisor portal including DATEV export. Payments run automatically and studio owners can turn their attention to their main task: members.
Member
retention
To help studio owners make better strategic decisions, Magicline offers a detailed and visually appealing dashboard including the most important figures. For example, operators can identify their members' catchment areas using a map view, evaluate age distribution by gender or examine the sales potential of individual products.
All these findings can then be used to derive new campaign measures that lead to success.
Motivate members in a digital world
In order to motivate members for the long term, studio operators must meet a wide range of needs: while some prefer home workouts or outdoor activities, others want to train at any time. Many would like to watch a film while working out or access their performance results. Whatever the requirement, Magicline, as a strongly networked software partner, provides the technical infrastructure. We cooperate with renowned manufacturers such as MATRIX, GANTNER, milon, EGYM, InBody and Tanita.
Get started now
You are only one click away from getting started with Magicline. With our free demo version you get a first glance at the functionality of our software. You can also contact one of our experienced client reps directly to clarify your software needs in a personal conversation.
Every day, three studios
choose Magicline
More than 4,000 studios and 3,614,799 studio members have already chosen Magicline. But there's more to come since every day three new studios decide to start their journey to success with us.
3,614,799

studio members

4,187

studios

10

countries